Hello, friends.
We are underway with an active and busy start to the 2017-2018 legislative session. I've introduced a strong legislative package that I believe reflects the views of 7th State Senate district residents and provides pathways to a sound, safe and prosperous future for all. I've held bipartisan town hall meetings, where hundreds of residents have come to have their voices heard. It is an honor to serve you, and I look forward to meeting you at future events.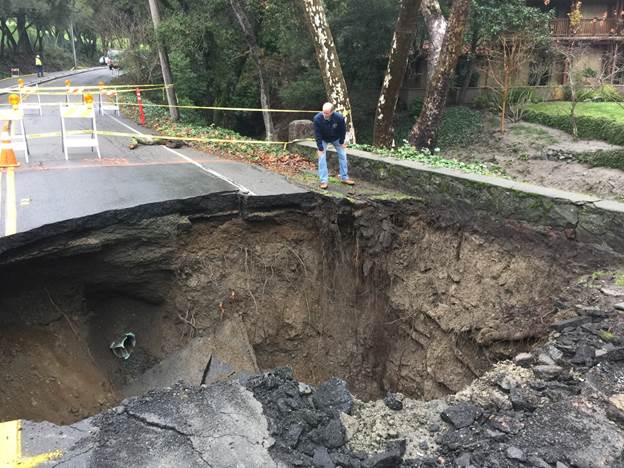 I was pretty awed as I looked into this gaping hole at Miner Road in Orinda - glad that no one was hurt. My staff and I have been working with the city of Orinda, state and federal governments and neighboring property owners to repair a sinkhole that forced the closure of this major road. The city has approval to proceed with repairs and our office will continue to monitor the situation.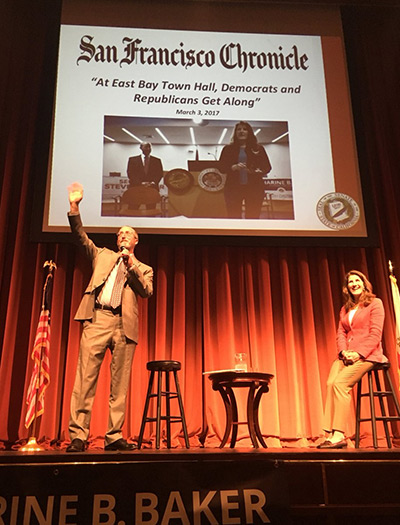 Continuing on last year's successful slate of bipartisan town halls, Assemblywoman Catharine Baker and I have joined again to share our legislative priorities with residents around the 7th District. In total, we've now combined to hold nine town halls, with more to come. I believe we've set a good example for civil discourse between members of the two parties, especially in these times of partisan conflict.
This year, we've had highly attended town halls in San Ramon, Livermore and Walnut Creek, with standing room only in Livermore, a turnout so large in San Ramon, we had to use a second room for a spillover crowd; and the largest of all, with 700 in attendance, at our most recent event in Walnut Creek.
Those large crowds showed just how much people are yearning for straight talk with a focus on solutions over partisan rhetoric. And it's not like Assemblywoman Baker and I shied away from the tough issues. Residents raised questions on how we plan to handle such difficult issues as undocumented immigrants, health care and taxes. The response has been great, and we have more scheduled (see below). Not only do constituents come away refreshed that legislators of the two opposing parties can work together so well - we come away refreshed by the willingness of voters to engage in these discussions in a civil and thoughtful way.

This year, I've introduced 21 bills, one constitutional amendment and one resolution, all with an eye toward providing opportunity for students, families, employers and workers, while protecting the vulnerable and maintaining fiscal responsibility.
I'm adding to the success of last year's California Promise legislation with a bill to provide incentives for any student who participates in the California Promise, a program aimed at increasing the 4-year graduation rate at the CSU. Disappointingly, only 19 percent currently graduate in 4 years at CSU (SB 803).


I am seeking to place on the ballot for voter approval a $2 billion measure to build classrooms, libraries and other facilities at the UC and CSU, the first such bond in 10 years (SB 484).


I have two bills regarding BART: One to prevent BART strikes and a second one to ensure BART can have trained personnel to keep trains running if there is a strike (SBs 603 & 604).


I have introduced a series of bills that would protect our communities: to restore DNA collection for felony crimes recently reduced to misdemeanors under Proposition 47 (SB 781); to better track "johns" who exploit prostitutes and minors for sex (SB 757); and to add certain violent crimes as felonies (SB 770).


And, I'm seeking to raise the existing school budget reserve cap from 6 percent to 17 percent to allow for school districts to prepare for economic uncertainty (SB 751).
You can find a complete list of legislation I've introduced for 2017-18 on my website,
New Select Committee on Student Success
I'm excited to have been named as Chairman of the Select Committee on Student Success, where I hope to explore current approaches to preparing, admitting and educating college students. I also plan to examine innovations that can lead to greater student achievement.
Attaining a college degree can make a huge difference in the lifetime success of our students. It's time to examine whether our current approaches to educating our college students is as current, effective and productive as it can be.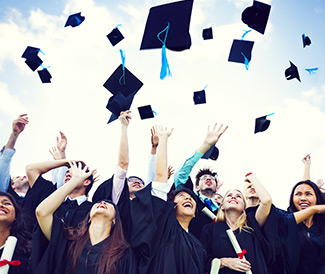 Some questions I will bring into our work: Are we examining enough alternative, non-traditional ways of achieving degrees? Are we setting the right criteria for identifying students who could benefit from a college education? What can we do to close the achievement gap? How can we improve college students' ability to graduate in four years?
Sen. Ben Allen, D-Santa Monica, the chairman of the Senate Education Committee, agreed to serve on the committee because it promises to open up new avenues of inquiry that otherwise would not be explored as deeply in a standing committee.
"I look forward to working with Sen. Glazer on ways we can improve access for students, and provide pathways to their success in higher education," Allen said. "Steve has shown a passion in this area, and as Chairman of the Education Committee, I welcome a thorough examination of these issues."
Also serving on the committee are: Sens. Toni Atkins, D-San Diego, Patricia Bates, R-Laguna Niguel, Ricardo Lara, D-Bell Gardens, Anthony Portantino, D-Pasadena, and Scott Wilk, R-Victorville.
New committee assignment: Chairman of Governmental Organizations
I've taken on some new assignments this year, now serving as chairman of the Governmental Organization Committee.
I'm also serving on the committees on Budget & Fiscal Review; Business, Professions & Economic Development; Human Services; and Insurance.
As part of the Budget Committee, I will be a member of the Subcommittee on State Administration and General Government.
As chairman of the Governmental Organization Committee, I'll oversee emergency services and disaster/response, the national guard, alcohol, horse racing and gaming.
This is an important area that the state oversees, and I look forward to providing fairness, balance and thoughtful oversight in an open and transparent process.
Hanging Out With the Senate Leader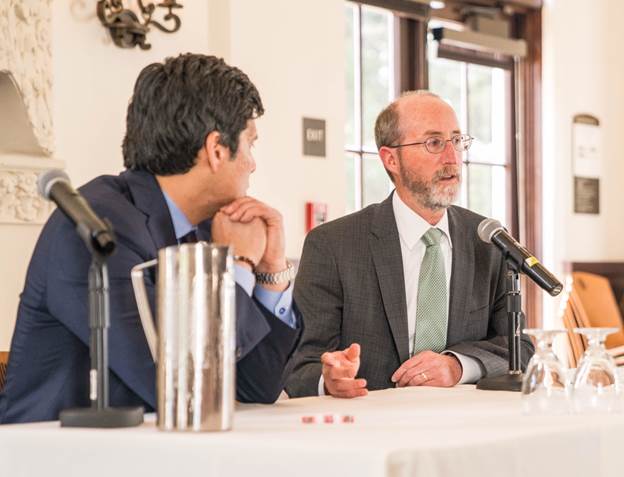 I joined Senate President Pro Tem Kevin de León on March 16 at St. Mary's College in Moraga discussing various federal issues that the state Legislature is facing.
We opened our new District Office, now at 51 Moraga Way, Orinda, CA 94563. Our new district phone number is 925-258-1176.


East County Office Hours Expanded to Tuesday and Thursday, 10 am to 2pm. 420 West Third Street, Antioch, CA 94509. Phone: (925) 754-1461. Drop-ins are encouraged, or contact us to schedule an appointment.


Livermore Office Hours - Open every 3rd Thursday, 9 am to 1 pm. Livermore City Hall, 1052 S. Livermore Avenue, Livermore, CA 94540. Drop-ins are encouraged, or contact us to schedule an appointment.


NEW: Dublin Office Hours - 1st and 3rd Tuesday of every month from 1 pm to 7 pm, beginning March 21. Dublin City Hall, 2nd Floor Conference Room, 100 Civic Plaza, Dublin, CA 94568. Drop-ins are encouraged, or contact us to schedule an appointment.

Upcoming Town Halls: April 3 - Lafayette, Stanley Middle School Multi-Use Room, 3455 School St., Lafayette, CA 94549. April 20 - Dublin High School Student Union, 8151 Village Pkwy, Dublin, CA 94568