Staff bios
Dan Weintraub, Chief of Staff
Daniel.Weintraub@sen.ca.gov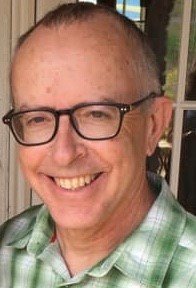 A native of San Diego and the youngest of eight children, Daniel graduated from San Diego State University with a degree in Economics (where he met Sen. Glazer, who was the student body president.) After graduation, Daniel went to work for the Los Angeles Times and soon moved to Sacramento to cover the Capitol for The Times. He later served as Capitol Bureau Chief for the Orange County Register, Public Affairs Columnist for the Sacramento Bee and political columnist for the New York Times' Bay Area Edition, developing expertise on fiscal issues, education and health care, among other matters. In 2010, Daniel created the non-profit, online news site the California Health Report to cover public health and community health issues with a focus on the social determinants of health – all the things that affect our health and longevity outside the doctor's office. Daniel joined Sen. Glazer's staff in 2017.  When he's not in the Capitol, Daniel enjoys running, hiking, biking and snow sports. He lives in Midtown Sacramento with his partner, Jodi, their dog, Dory and their cat, Xoe. Daniel has two sons, one who lives in Truckee and the other in Salt Lake City.
George Escutia, District Director
George.Escutia@sen.ca.gov
George Escutia, Jr., has served as District Director since May of 2019. He previously served as a senior district representative since Glazer's election to the Senate in May, 2015.
As senior district representative, Escutia was responsible for handling issues of concern for constituents. He served as a liaison with state, district and local agencies, organized town halls across the district, Glazer's involvement with the annual Contra Costa Point in Time homeless census, and others. Escutia's own experience with poverty, housing and food insecurity has provided Glazer's office with an important perspective on issues facing many in the 7th Senate District.
Escutia has extensive history advocating for community colleges: he has worked for the Roosevelt Institute as a coordinator for chapters in California Community Colleges; worked with the Campaign for College Opportunity on reforms of the community college transfer system to California State University; and was the Vice President for External Affairs for the Student Senate for California Community Colleges.
Escutia currently is enrolled at St. Mary's College of California in Moraga studying Leadership and Organizational Studies after transferring from the California community college system. He lives in Hayward with his spirited Boston Terrier, Luna.
Ivona Smith, Scheduler
Ivona.Smith@sen.ca.gov
As a young child, Ivona immigrated to Sacramento from Poland with her parents and two older sisters.  Her passion for government began during her first internship in the Senate when she worked for Independent Senator Quentin Kopp.  She attended the University of California, Davis, and later the University of Southern California to obtain her Master's in Public Administration.  She has previously worked in the Governor's office, State Assembly and Senate, as well as CalPERS.  She began working for Senator Glazer in 2016. When not working, Ivona stays busy with her husband Nick raising their two kids.  In her free time, she enjoys hiking and playing tennis.

Sakshi Walia, Legislative Director
Issue Responsibility: K-12 education, higher education, environmental quality, natural resources and water, public safety, and student success
Sakshi.Walia@sen.ca.gov
Sakshi hails from southern California, where she earned her Bachelor's Degree in Business Administration with a double concentration in Finance and Economics and a minor in Political Science from California State University, Fullerton. During her time at Fullerton, she was heavily involved in a Women's Leadership Program and Student Government for all 5 years where she was Advocacy Coordinator and represented more than 475,000 students by being on the CSU Admission Advisory Council. After analyzing data and policy pertaining to national student cohort loan default rates for the American Institutes for Research in DC, she developed a passion for civic engagement and discovered her interest in the legislative process. Soon after graduating, Sakshi served as a legislative aide in the Assembly before transitioning over to the Senate. Besides working with Senator Glazer, Sakshi is currently the Chair of the Sacramento Semester Program Alumni Association and Treasurer of Capitol Network. She is also an alumnus of the API Staff Academy and is passionate about helping young API women pursue a degree in politics. On her down time, Sakshi enjoys working out, hiking, volunteering in juvenile halls, volunteering as a Girl Scout troop leader, and spending quality time with her pitsky, Nala.
Steven Harmon, Policy Analyst & Communications Director
Issue Responsibilities: Public Safety & Labor and Media Relations
Steven.Harmon@sen.ca.gov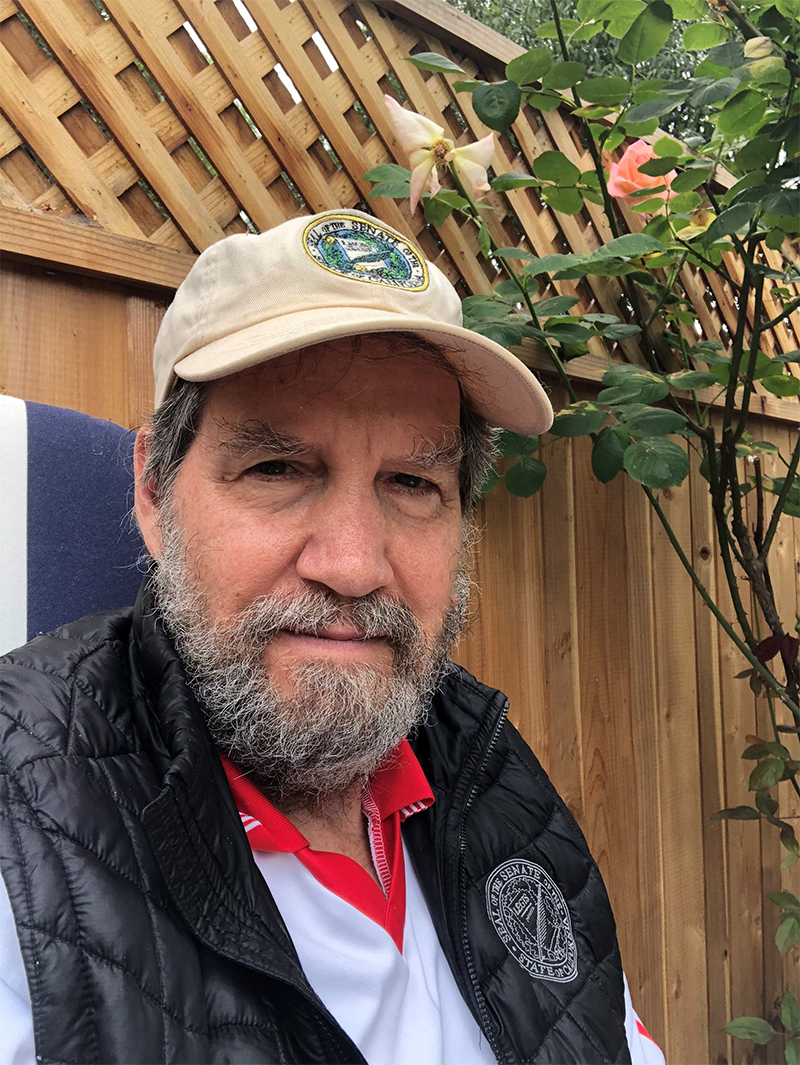 Born in San Francisco and raised in the tumult of Berkeley in the 1960s and 1970s, Steven has a Master's Degree in American Studies from Michigan State and a bachelor's in Broadcast Communications (Radio) from San Francisco State University. Steven worked 7 years as a sportswriter, covering the Giants & A's in the World Series and the 49ers in the 1990 Super Bowl. He also served as an ACE (Assistant City Editor) for a small daily before taking his two-year hiatus to attain his Master's. He remained in Michigan for 12 more years as a political reporter, where he covered local, state and national politics, including presidential races. He returned home in 2006 to become Capitol bureau reporter for the Bay Area News group for seven years. He covered Gov. Brown's 2010 run for governor, where he met Senator Glazer, who was running Brown's campaign. After 28 years in the business, Steven left journalism in 2013 for work in the Assembly before joining Senator Glazer in 2015. Steven lives in East Sacramento with his wife of 30 years, Jennifer, their 18-year old daughter, four cats (Mickey, Finnegan, Baby & Ruthie) and a Golden Retriever, Luke, who's 12.
Josh Wright, Office Manager/Legislative Assistant
Issue areas: Agriculture, Business Professions and Economic Development, Environmental Quality, Environmental Caucus, Innovation and Technology Caucus, and the Select Committee on California's Wine Industry.
Joshua.Wright@sen.ca.gov
Josh was born in San Luis Obispo, California but spent much of his childhood in Waco, Texas. In addition to the Central Coast and Texas, he has also lived in Berkeley, New York, and Curitiba, Brazil. In 2016, Josh moved from Texas back to the Central Coast to work in the wine industry. While working as an Assistant Tasting Room Manager, he received his Level 1 Sommelier Certification from The Court of Master Sommeliers. Wine remains one his passions.
Josh ultimately left the wine industry to complete his Bachelor's degree at UC Berkeley. In 2020, he graduated with high distinction with a degree in Philosophy. The following summer he joined Senator Glazer's Capital office as a remote Cal-in-Sacramento intern. He is now the Office Manager and a Legislative Assistant for Senator Glazer's Capital office. In his free time Josh likes to go hiking, cook, practice yoga, listen to podcasts, and, of course, enjoy a good glass of wine.
Diana Ramirez, Constituent Case Manager/Intern Coordinator and Office Manager
Diana.Ramirez@sen.ca.gov
Diana has worked in various positions for the California State Senate for the past 20 years in Sacramento, Sonoma County, Marin County and now Contra Costa County. Diana graduated from California State University, Sacramento with a degree in Communications Studies with a concentration in Public Relations. While attending college, she got an internship with the California State Senate and was hired on shortly after graduating. On her off time, Diana loves to travel all over the world with her husband and stepson. She also loves visiting her large extended family in her home town of Windsor, California.

Jennifer Rizzo
Senior District Representative for the Tri-Valley
Communities covered: Pleasanton, Dublin and Livermore
Jennifer.rizzo@sen.ca.gov
Jennifer has been active in domestic politics and international affairs for over 20 years.  Jennifer serves on the Contra Costa Commission for Women and Girls and is on the Board of the National Association of Commissions for Women. Prior to working with Senator Glazer, she was director at the United Nations Foundation and led their international Board outreach efforts. She has worked for the Democratic Congressional Campaign Committee, Mortgage Bankers Association, Bill Bradley for President and numerous U.S. Senators and Members of Congress.  In addition, she served on the White House Advance team for Vice President Joe Biden.  Jennifer is a graduate of the University of Georgia and earned her Master's degree in Political Science at the American University in Washington, DC.  Jennifer lives in Danville, CA with her husband and 2 daughters.  She is involved with many local organizations, including Danville Children's Guild, IMPACT Diablo Valley and Parents in Education. 
Alexia Lopez, District Representative
Covering Walnut Creek, Clayton and Concord
Alexia Lopez is a proud Latina and lifelong resident of Contra Costa County. She joined Senator Glazer's staff this spring while graduating Summa Cum Laude from San Jose State University in May, 2021 with a Bachelors of Arts in Political Science and a minor in Legal Studies. During her studies, she was an intern for San Jose City Councilmember Lan Diep. Lopez also worked as a canvasser and organizer for Innovate Public Schools, a nonprofit located in the South Bay Area.
Her college experience was deeply rooted in her involvement within the SJSU student community. As a student, she served on the executive board of SJSU Pre-Law Society, was the president of Delta Gamma sorority, and later became an Advanced Legal Intern for the San Jose State Record Clearance Project.
Lopez volunteered on her first political campaign at 13 years old, where her interest in public service began.
Since moving back to her hometown of Martinez, Lopez plans to continue her dedication to her community as a Field Representative. In her free time, she enjoys hiking the many beautiful East Bay Regional Park trails, hanging out with her dog, and listening to political/ crime podcasts. 
Don Tatzin, District Representative
Jurisdictions covered: Municipalities, school districts, and fire districts in Lafayette, Orinda, and Moraga.
Issue Responsibility:  Transportation
Don.Tatzin@sen.ca.gov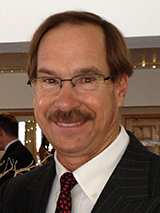 A native of Florida, Don graduated from the Massachusetts Institute of Technology with degrees in Urban Studies and Planning and Economics.  Don received a Rotary Foundation Fellowship which he used to earn a master's degree in Economics from the Australian National University. Following graduation, Don moved to California where he worked for an international consulting firm and specialized in strategic planning for clients around the world. He subsequently served as Chief Financial Officer and Chief Executive Officer at several companies. Don was elected to the Lafayette City Council in 1985 and retired in 2018.  During his tenure he served as Mayor seven times and represented Lafayette and Contra Costa County on several agency boards. Don lives in Lafayette with his wife Ellen and three border collies, Cloud, Greylock, and Tenaya.